The Best Windshield Replacement and Repair Auto Glass Shop!
Windshield Repair And Auto Glass Replacement In Mesa, AZ
Mesa Auto Glass Shop
(Get Up To $450 Cash Back For Any Insurance Approved Windshield Replacement)
Windshield repairs and auto glass replacements in Mesa, Arizona are a high demand service, We also specialize in sunroof glass replacements. Honesty and integrity is this auto glass shop's motto. Mesa is the third largest city in Arizona, following Phoenix and Tuscon. When 1st Shot Auto Glass started out in 2010, Mesa's population reached almost half a million. This would explain why many of our windshield repair and auto glass replacements are within Mesa.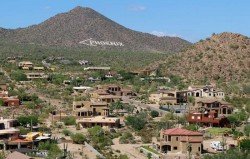 We offer free mobile services for our windshield repair and auto glass replacements in Mesa and it's bordering cities. If you have full glass coverage on your insurance policy, or the "glass waiver," then there would be nothing out of pocket at all for your windshield replacement and auto glass repair services. We also offer multiple auto glass discounts for seniors, civil servants, and military. Our repeat customers claim we are a real fast auto glass shop, but we strive to be the best auto glass shop in Arizona, period, offering our windshield repair and auto glass replacement services in Mesa, AZ servicing all of Mesa's zip codes in 85201, 85202, 85203, 85204, 85205, 85206, 85207, 85208, 85209, 85210, 85211, 85212, 85213, 85214, 85215, 85216, 85274, 85275, and 85277.
We are founding members of the Maricopa County Chamber Of Commerce.
(480) 233-9368
Family Owned & Operated